Welcome to Skate Muskoka!

About Skate Muskoka
The Bracebridge Skating Club began in 1934 at Yearley's Rink, which was located on the present Bracebridge Memorial Arena site, at the corner of Jane and James Streets. Its founding members built a club that attracted many top skaters of the time, including a large group of competitive skaters from the Granite Club in Toronto. The Club's founding President was Ann (Kit) Ecclestone Fryer. The Club was the first organization to provide instruction and programs for minors in Bracebridge.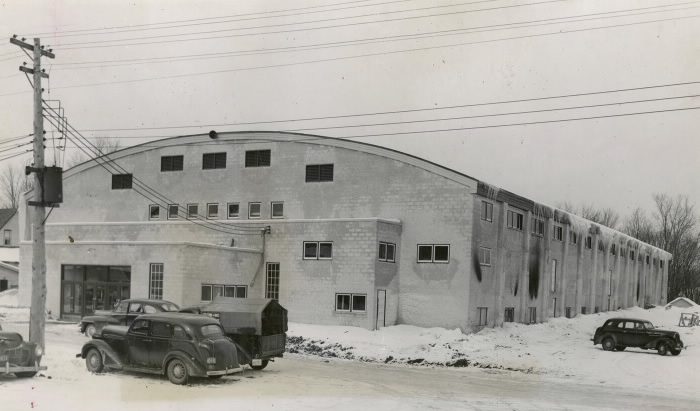 Muriel Gibbs Era
The Club has had a long and reputable life and has championed several well-known international skating coaches and skaters. Names such as international coach Sheldon Galbraith—who coached Barbara Ann Scott and Wagner & Paul—instructed here for many summers, bringing his skating stars with him. Another international coach, Doug Leigh—who coached Brian Orser and Elvis Stoyko—started his coaching career with our club. His aunt Marilyn Leigh was the Clubs's head coach for over 40 years and also instructed many international skating stars.
In Pursuit of Excellence
Skaters Tamiko Uyeda, Lindsay Wood, Sandy Kelly and Miranda Hall all started at the Bracebridge Club and went on to compete nationally and internationally, with Miranda taking a Silver Medal at the World Synchronized Skating Championships in 1999. 2003's Bracebridge Team of the Year was The Blades Junior Synchronized Skating Team, which became the first Bracebridge youth team to make the national podium, taking the Silver Medal in 2003 and the Bronze Medal in 2004 at Skate Canada's National Synchronized Skating Championships.
Today
The Skating Club is proud to continue the tradition of skating in Bracebridge and beyond. 2023 sees the club taking advantage of ice time at rinks in Bracebridge, Gravenhurst and Baysville.
Who We Are

Skate Muskoka is a volunteer-run not-for-profit organization cultivating skating excellence for Muskoka kids of all ages.
Board of Directors:
President — Teal Shirk-Luckett
Vice President — Kim Collier-French
Past President — Natalie Smith
Treasurer — Rob Whyte
Secretary — Phillipa Griffiths
Registration — Christine Whyte
Coach Representative — Christine Whyte
Volunteer Coordinator — Kim Collier-French
Fundraising — Vacant
---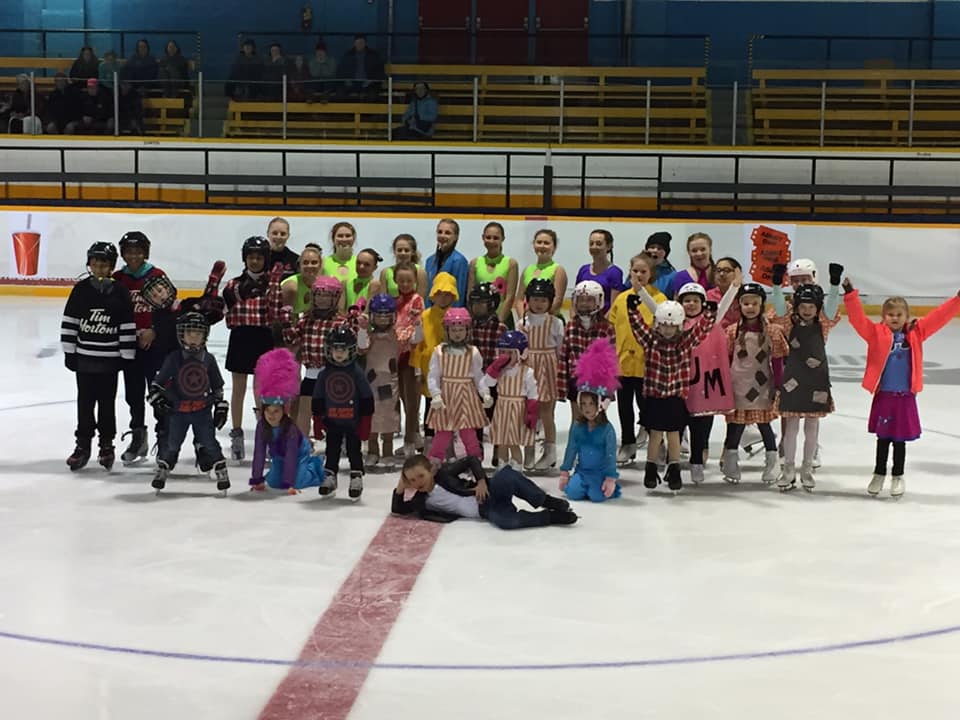 Volunteers Needed
This club simply would not exist without volunteers. If you have a child in skating, if you're a skater yourself, or if you just want to support skating in Muskoka, please lend a hand. We hope one or more of the opportunities below will fit your skills and suit your schedule.
Board of Directors: Several key positions are currently vacant. We hold one meeting per month and directors are expected to complete tasks in between as required.
Competitions and Events: Skate Muskoka organizes a number of one-off events per year such as skating competitions, end of year carnival, information sessions and award parties, plus we help out at the Bala Cranberry Festival. Please consider responding when we call for volunteers. This is a great "one-and-done" opportunity to help out.
CanSkate Greeters: Welcoming families, answering questions, distributing and then collecting nametags at CanSkate Sessions.
CanSkate P.A.'s: Older skaters contribute to the future of the club by helping new skaters on CanSkate sessions. It's also a great way to get the community service volunteer hours required to graduate high school in Muskoka.
Sponsorship:
Other: Do you see an opportunity to help that doesn't quite fit into one of the categories above? We'd love to hear it! Do you want more information?
Contact us at info@skatemuskoka.ca
THANK YOU!