Welcome to Skate Muskoka!

About Skate Muskoka
The Bracebridge Skating Club began in 1934 at Yearley's Rink, which was located on the present Bracebridge Memorial Arena site, at the corner of Jane and James Streets. Its founding members built a club that attracted many top skaters of the time, including a large group of competitive skaters from the Granite Club in Toronto. The Club's founding President was Ann (Kit) Ecclestone Fryer. The Club was the first organization to provide instruction and programs for minors in Bracebridge.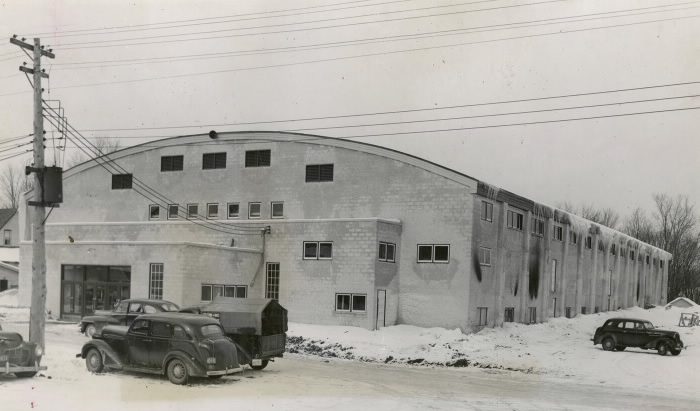 Muriel Gibbs Era
The Club has had a long and reputable life and has championed several well-known international skating coaches and skaters. Names such as international coach Sheldon Galbraith—who coached Barbara Ann Scott and Wagner & Paul—instructed here for many summers, bringing his skating stars with him. Another international coach, Doug Leigh—who coached Brian Orser and Elvis Stoyko—started his coaching career with our club. His aunt Marilyn Leigh was the Clubs's head coach for over 40 years and also instructed many international skating stars.
In Pursuit of Excellence
Skaters Tamiko Uyeda, Lindsay Wood, Sandy Kelly and Miranda Hall all started at the Bracebridge Club and went on to compete nationally and internationally, with Miranda taking a Silver Medal at the World Synchronized Skating Championships in 1999. 2003's Bracebridge Team of the Year was The Blades Junior Synchronized Skating Team, which became the first Bracebridge youth team to make the national podium, taking the Silver Medal in 2003 and the Bronze Medal in 2004 at Skate Canada's National Synchronized Skating Championships.
Today
The Skating Club is proud to continue the tradition of skating in Bracebridge and beyond. 2021 sees the club taking advantage of ice time at rinks in Bracebridge, Gravenhurst and Lake of Bays.
Looking to register?
Wether you are a returning skater or new to the club we have created a new registration platform that will streamline the registration process, improve the lines of communication with parents and create efficienceies for our coaches so they can focus on what is important most, your skater!
To register;
In the top right corner of this screen is a 'Login' tab.
If this is your first visit to the new webpage you'll be prompted to set up an account in the new registration system.
If you've already created an account you can log in from here or reset your password if you've forgotten.
Take a few moments to review your account details and update your family information.
Once you are ready to register, please be prepared with your skater's Skate Canada Number.

---